Theatre Coppell has entertained and inspired local residents with comedies, dramas, and musicals for more than 31 years. Shows were presented at schools and other locations in the area until 1999 when the City of Coppell converted an unused fire station to the Coppell Center for the Arts. Now the Wheelice Wilson, Jr. Theatre, named after Theatre Coppell's founder, is the new home for Theatre Coppell's performances.
Click here to learn more about Theatre Coppell by visiting their website
Theatre Coppell 2023 Season Tickets
Why purchase Season Tickets?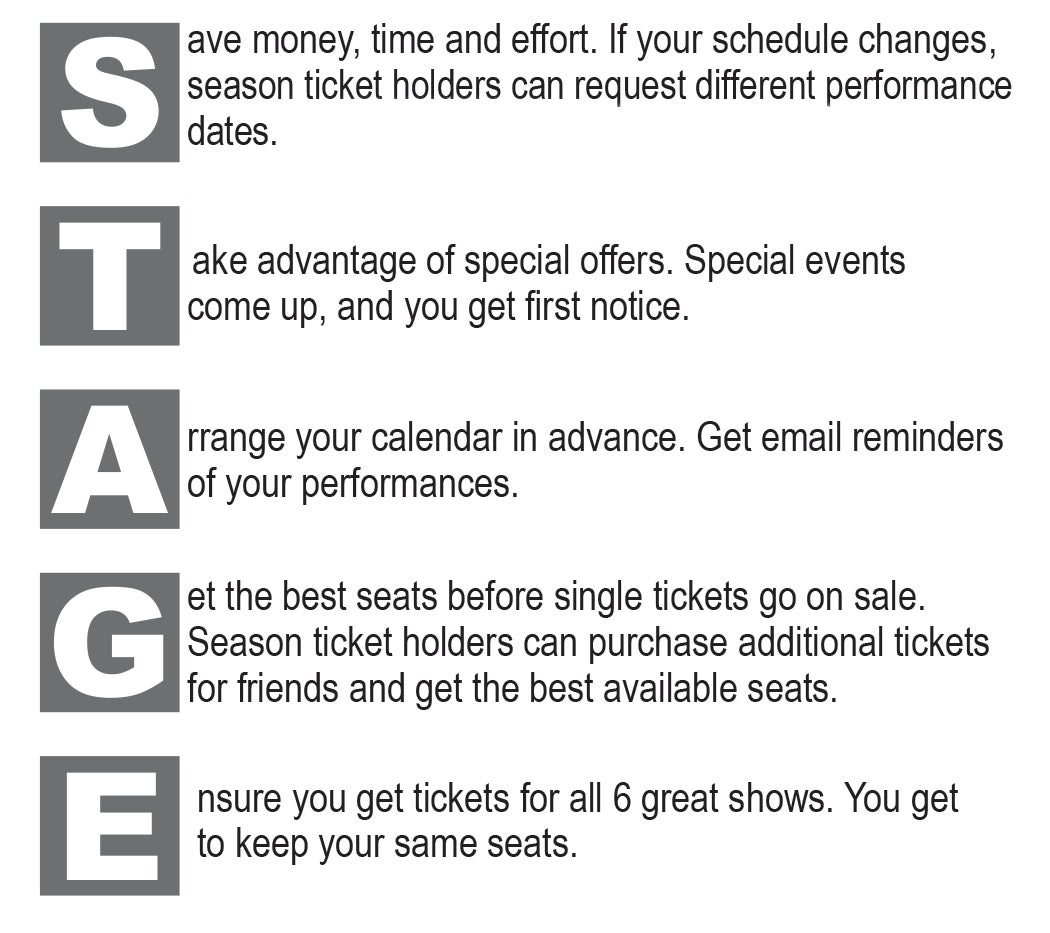 Adult Tickets are $130 *plus fees and Student/Senior Tickets are $110 *plus fees
Upcoming Shows
Single Ticket sales for shows in the 2023 Season go on sale one month before each performance.