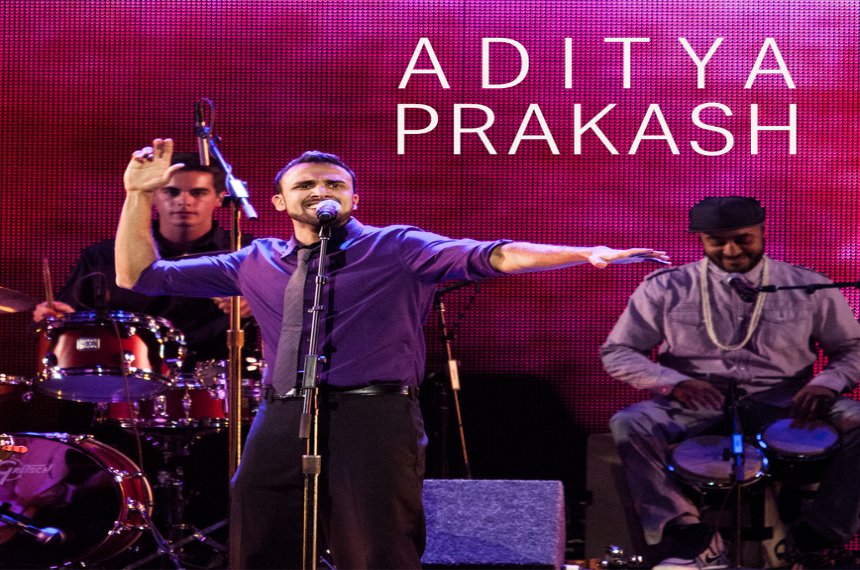 Aditya Prakash
Tickets $32 in the Main Hall at 8 pm
Apr
29
, 2022
Aditya Prakash
Tickets $32 in the Main Hall at 8 pm
Date

Apr

29

, 2022

Event Starts

8:00 PM

Venue

Main Hall

Ticket Prices

Tickets $32 in the Main Hall at 8:00 pm

On Sale

On Sale Now
Event Details
Aditya Prakash
April 29th at 8 pm in the Main Hall
Tickets are $32 *plus fees
Aditya Prakash, an award-winning vocalist known for his powerful and emotive voice, is one of the leading upcoming voices of Carnatic music (South Indian classical). Aditya was one of the youngest musicians to tour and perform with Sitar maestro Ravi Shankar at age 16, taking him to prestigious venues such as Carnegie Hall, Hollywood Bowl, and Disney Hall to name a few.
In 2010, Aditya Prakash founded the Aditya Prakash Ensemble. The roots of the Ensemble's unique collaboration began during the members' Ethnomusicology studies at UCLA, where horizons to cross-cultural musical interaction expanded vastly. The young, imaginative group of musicians, who while bridging seemingly disparate styles of music, create a boldly innovative and powerful mix of the deep-rooted tradition of Indian classical ragas, chants, and rhythms with the modern sounds of brass band arrangement, jazz harmony, and hip-hop-infused rhythms. The Ensemble has created an outlet for the Indian classical and jazz aesthetic to shine forth in an accessible, modern, playful yet powerful, and dynamic way.
The Mr. Cooper Group Lobby Gallery opens 1 Hour prior to the performance starting and the Main Hall doors open 30 Minutes prior to the performance starting.
*Concessions will be open before the performance.

We offer a group discount when purchasing 10 or more tickets to a single show. If you would like to purchase 10 or more tickets to this show, please call or visit the Box Office to process your order. Call us at 972-304-7047