Set the Stage for Greatness

Play a Supporting Role in Supporting the Arts with your Membership.
Your exclusive membership, whether personal or corporate has many benefits and will help bring art & performance companies to our community for all to enjoy. We are counting on your membership to:
Bring more and higher quality art exhibits and performances to the Center
Provide resident art groups with a state-of-the-art forum
Help raise awareness and generate excitement for Old Town Coppell
Give visitors and guests experiences they will treasure
Increase tourism and traffic to the City of Coppell
Spread recognition and awareness among citizens in your community
And much more
Each membership level includes some exciting benefits you can see and compare below.
Individual Annual Membership Levels & Benefits
(September 1, 2022 - August 31, 2023)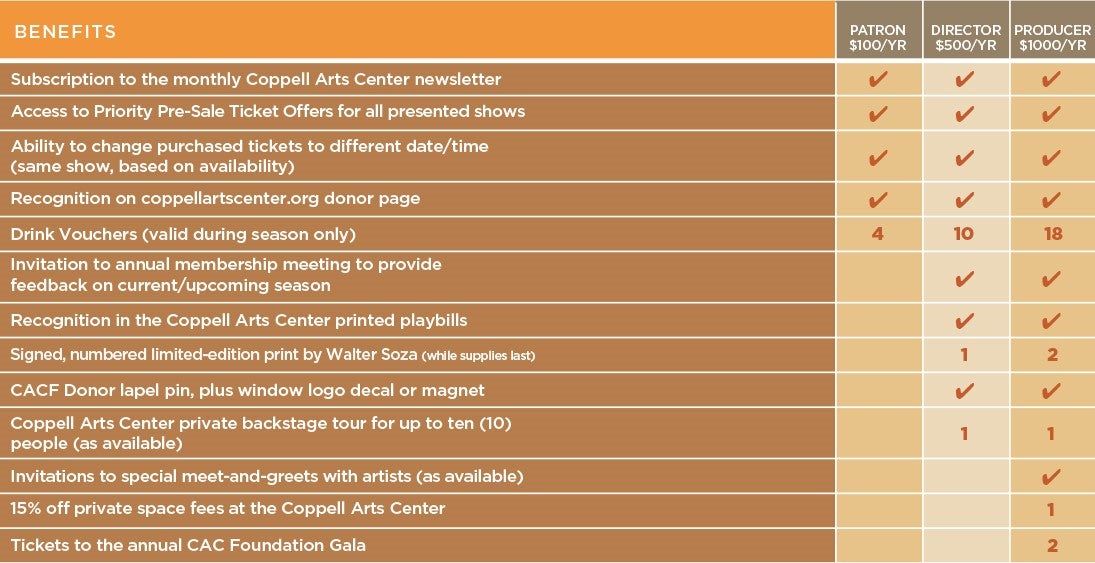 ​
Sign up for Individual Patron Membership
Sign Up for Individual Director Membership
Sign Up for Individual Producer Membership
---

Corporate Annual Membership Levels & Benefits
(September 1, 2022 - August 31, 2023)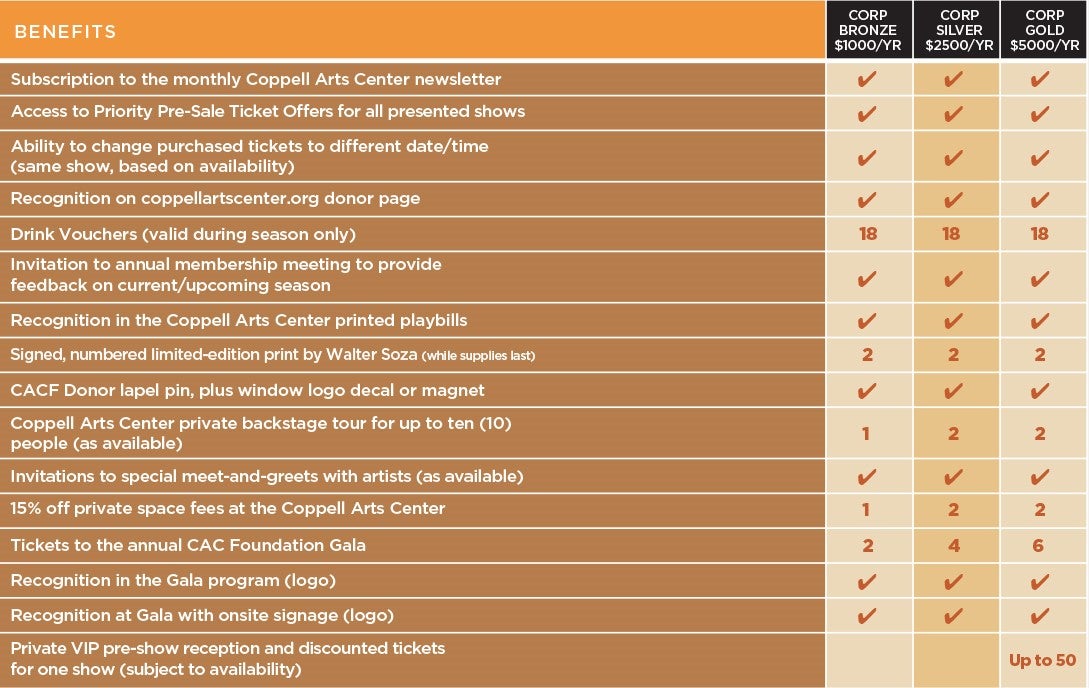 Sign Up for Corporate Bronze Membership
Sign Up for Corporate Silver Membership