Your Membership Matters

Become a member and play a role in supporting the Coppell Arts Center Foundation
Fun Events | Inspiring Art | More Performances
Your membership makes a difference. The participation and overwhelming support from our members has fueled the Coppell Arts Center's growth for the new season ahead. This year's season offers more exhibits and events – and TWICE as many performances to enjoy than ever before!
Join the Coppell Arts Center Foundation as an annual member and connect with other members of our community who love the arts and want to do their part in making the Coppell Arts Center all it can be.
Join Today!! Get the most out of the 2023/24 season
Your exclusive membership offers many benefits and will help bring art companies to our community for all to enjoy. We are counting on your membership to support the Arts Center and:
Bring more and higher quality art programs and performances to the Coppell Arts Center
Provide resident groups of artists, musicians, dancers, and actors with a state-of-the-art backdrop for performances
Generate excitement and cultural activity in, and bring visitors to, Old Town Coppell
Offer unique experiences visitors and residents will treasure
Spread recognition of and awareness about the Coppell Arts Center in your community
And much, much more!
Individual Member Levels & Benefits
(Valid September 2023 thru September 2024)
We've renamed levels, added new individual member levels, and adjusted the benefits this year – pick the membership level that's right for you!
Individual memberships start at our Ambassador level at just $100, and range up to our new Maestro level at $5,000.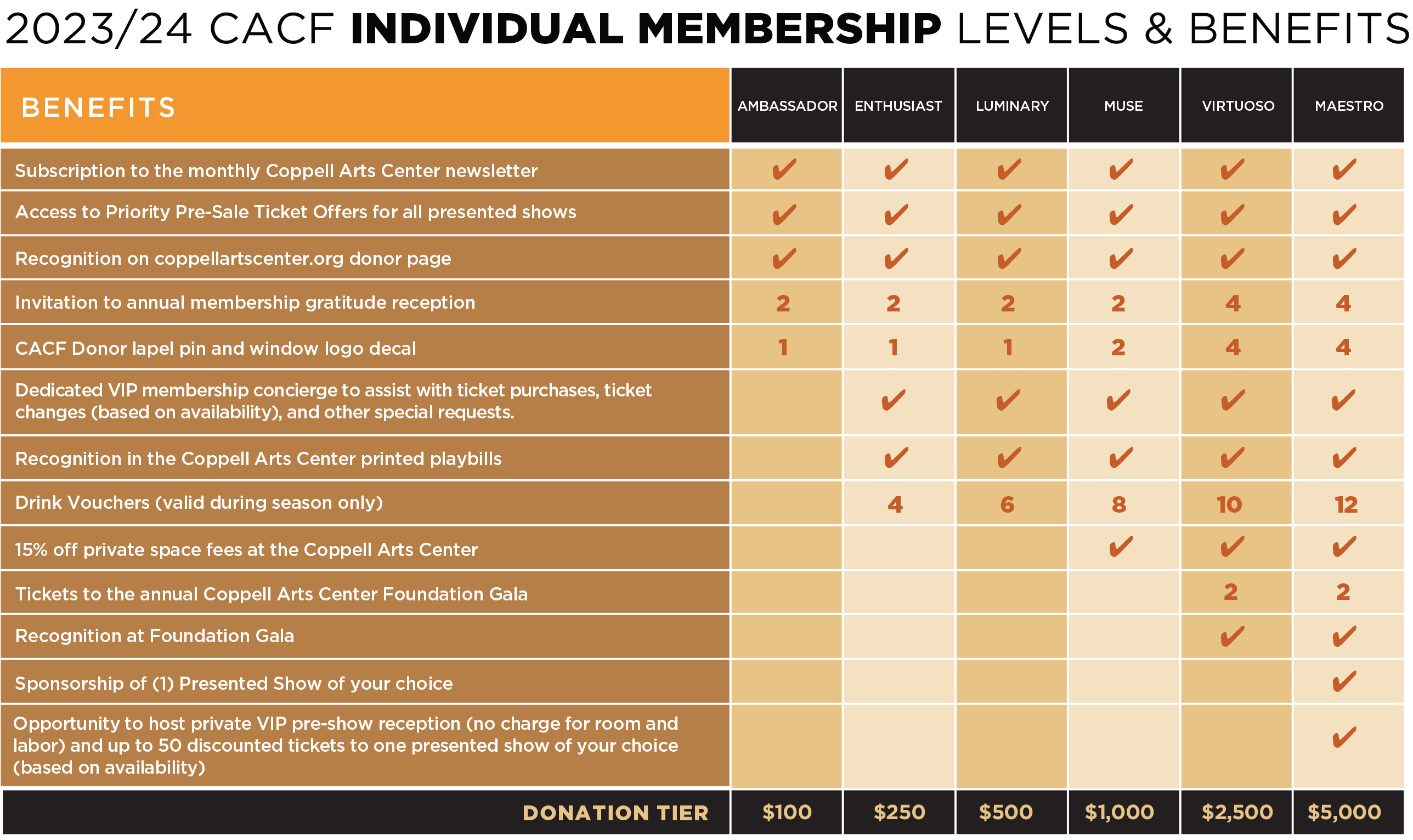 Join Today at any of the following levels
---

Corporate Member Levels & Benefits
(Valid September 2023 thru September 2024)
We've adjusted our corporate member level benefits and added a new Platinum level membership at $10,000, so your company can take its support to the next level.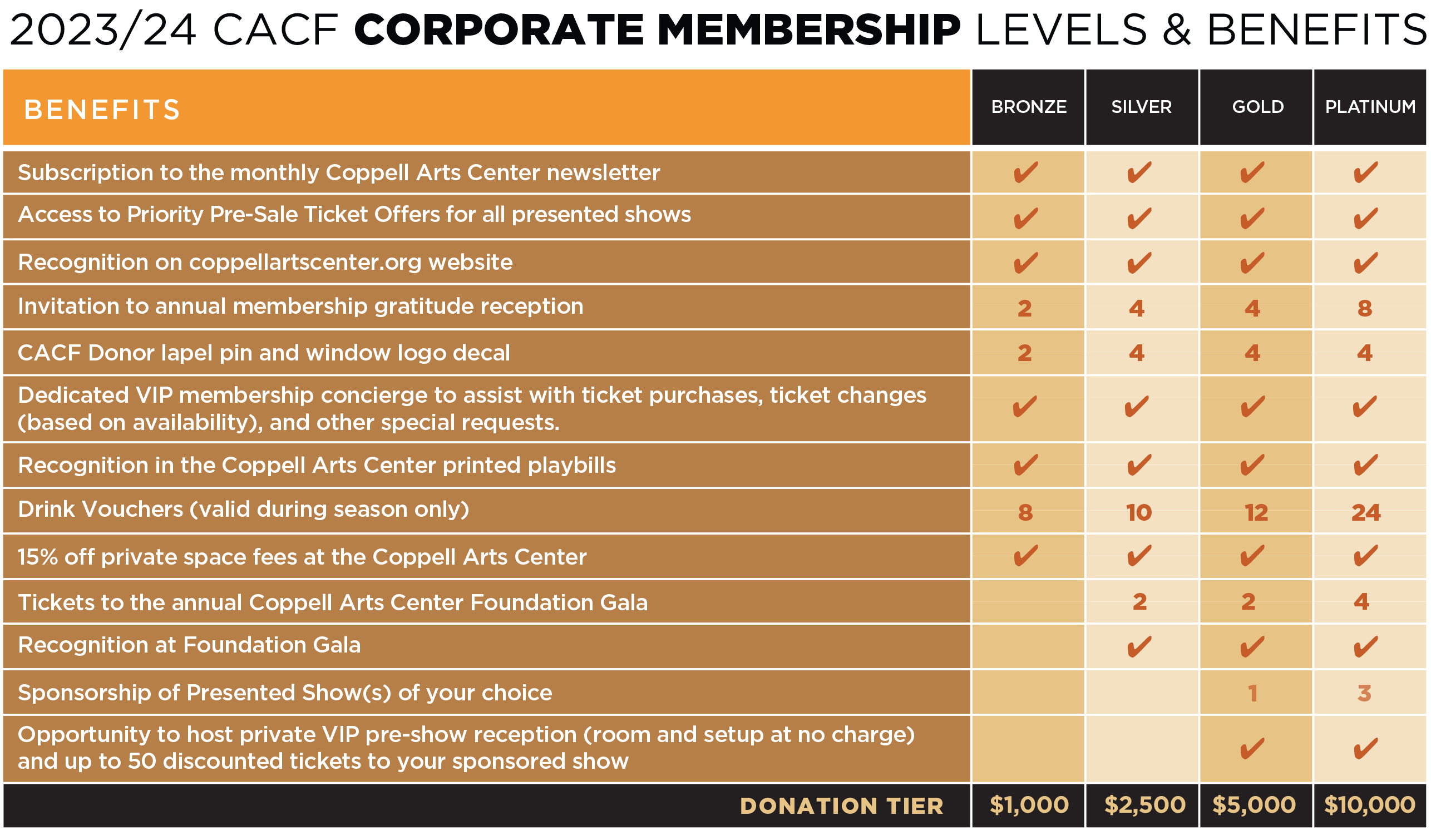 Join Today at any of the following levels