Coppell Community Orchestra
The Coppell Community Orchestra is a non-profit organization that provides educational opportunities for musicians and patrons in and around Coppell.
The orchestra is composed of local-area musicians of all ages who volunteer their time and considerable talents for the benefit of cultural awareness in the community and for their own enjoyment of playing in an ensemble.
Upcoming Performances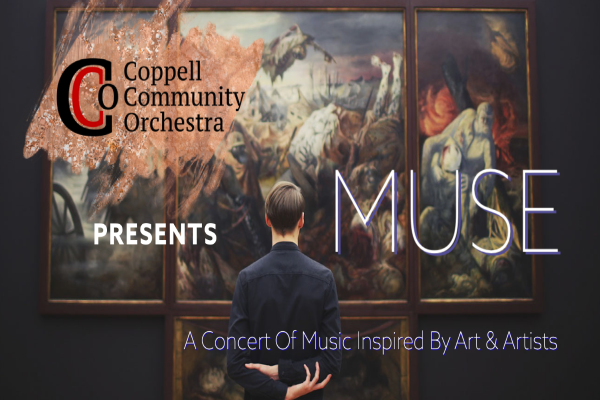 Tickets are $5.00 for Adults, $1.00 for Children/Students.
Main Hall