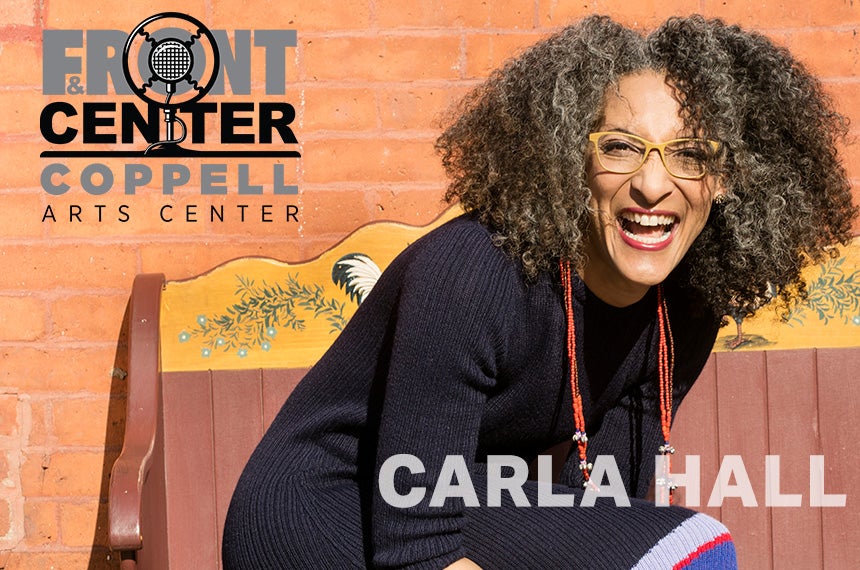 Front & Center: Carla Hall
Tickets $39 in the Main Hall at 6 pm
Mar
20
, 2022
Front & Center: Carla Hall
Tickets $39 in the Main Hall at 6 pm
Date

Mar

20

, 2022

Event Starts

6:00 PM

Venue

Main Hall

Ticket Prices

Tickets $39, in the Main Hall at 6 pm

On Sale

On Sale Now
Event Details
Carla Hall
March 20th at 6 pm in the Main Hall
Tickets are $39 *plus fees
Front & Center is a topical speaker series that will have an annual theme focusing on significant national and global discourse. The series will bring renowned thought leaders to share their authentic, unique perspectives on the year's topic, provoke self-reflection, and conclude with a Q&A with audience members.
The 2021-22 Front & Center speaker series will focus on racial inequality and inclusion in America. As our nation and the world mourn the senseless killings of George Floyd, Ahmaud Arbery, Breonna Taylor, and so many others, the conversation of racism in America is essential and overdue. To lead us with this important conversation and reflection, we will bring two thought leaders to the Main Hall: Carla Hall on February 6th, 2022, and Solomon Thomas on April 3rd, 2022.
Carla Hall is best known as a former co-host of ABC's Emmy award winning, popular lifestyle series "The Chew." She currently appears on ABC's Strahan and Sara.  She won over audiences when she competed on Bravo's "Top Chef" and "Top Chef: All Stars" and shared her philosophy to always cook with love. Carla believes food connects us all, and she strives to communicate this through her work, her cooking, and in her daily interactions with others. 
Born in Nashville, TN, Carla Hall grew up surrounded by Soul Food. When the time came for her to select her career path, she first opted for a business route – she graduated from Howard University's Business School and worked as an accountant for two years – before deciding to switch gears to work as a runway model. It was during that time, as she traveled (and ate) her way through Europe for a few years, that she truly realized her deep-rooted passion for food could be her career path. Today, she is a trained chef who has worked in several professional restaurant kitchens in and around the Washington, D.C. area and is an accomplished television personality and author.
Carla is very active with a number of charities and not-for-profit organizations that reflect her passion for causes close to her heart. Such organizations include Helen Keller International, an organization that works to improve the lives of those with blindness and to prevent the causes and consequences of blindness, poor health, and malnutrition. She is also the former Culinary Ambassador for Sweet Home Cafe at the Smithsonian National Museum for African American History and Culture in Washington, D.C. where she works to bring attention to and connects the experience of moving through the museum with the stories and history that inspires the food in the cafe.
The Mr. Cooper Group Lobby Gallery opens 1 Hour prior to the performance starting and the Main Hall doors open 30 Minutes prior to the performance starting.
*Concessions will be open before the performance.
See all our speakers in the Front & Center Series
We offer a group discount when purchasing 10 or more tickets to a single show. If you would like to purchase 10 or more tickets to this show, please call or visit the Box Office to process your order. Call us at 972-304-7047