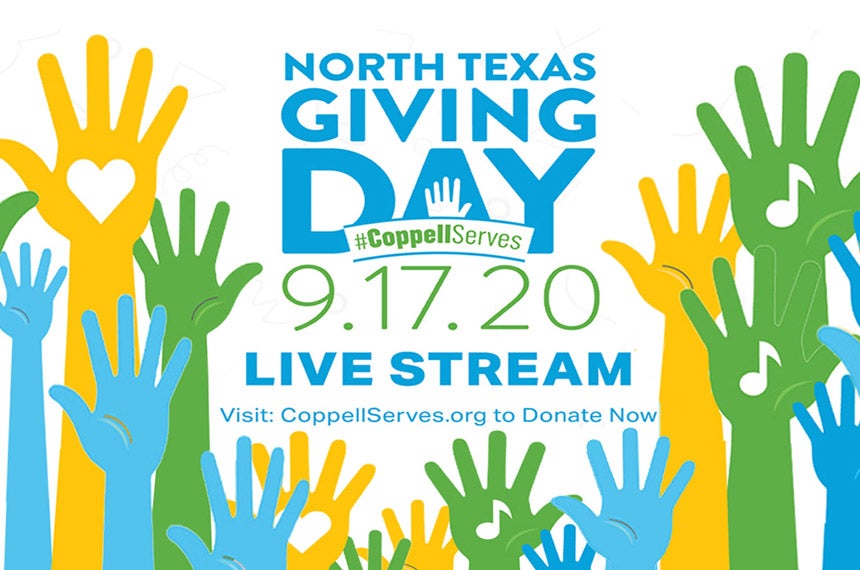 Coppell Serves North Texas Giving Day
Event Details
On North Texas Giving Day, Thursday, September 17, 2020, the Coppell Arts Center will host a presentation that will be live-streamed multiple times throughout the day for the community to shine a light on the many nonprofit organizations right here in Coppell.
We want you to meet them, learn about what makes them special to our community, and help them raise money on North Texas Giving Day. There will be three ways to watch, right here on the Coppell Arts Center website, on the Coppell Arts Center Facebook page or on our co-host's website CoppellServes.org.
This live-streamed event will feature Coppell nonprofits in a series of recorded and live segments. This event has been organized by a Coppell Serves committee in conjunction with the City of Coppell. Visit: CoppellServes.org to Donate Now to your favorite Coppell nonprofit.