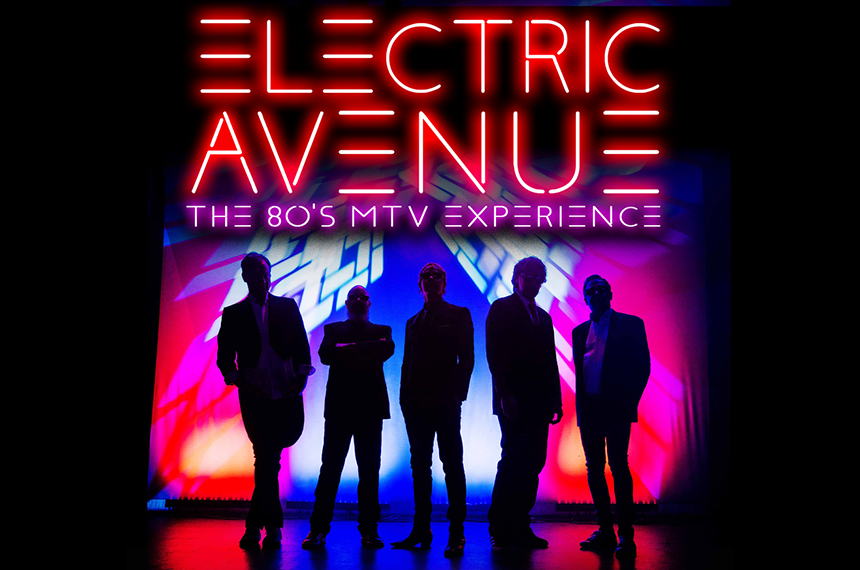 Electric Avenue: the 80s MTV Experience
Presented by the Coppell Arts Center
June
8
, 2024
Electric Avenue: the 80s MTV Experience
Presented by the Coppell Arts Center
Date

June

8

, 2024

Venue

Main Hall

Ticket Prices

$38 *plus fees

On Sale

On Sale Now
Event Details
Electric Avenue the 80s MTV Experience
Saturday, June 8
2 PM and 7:30 PM in the Main Hall
What if you could relive all the youthful energy and sonic celebration that was 1980s New Wave and FM Radio Pop: right here, right now? ELECTRIC AVENUE meticulously and painstakingly recreates every nuance and flavor of your favorite 80's tunes by artists like Duran Duran, Phil Collins, Prince, David Bowie, and many more, live on stage! An ELECTRIC AVENUE show is a high energy space that will remind you of a time when you came home from school, put a record on, and listened with open ears and an open heart. Experience the best 80s music hits performed the way you remember them!
The Mr. Cooper Group Lobby Gallery opens 1 Hour prior to the performance starting and the Main Hall doors open 30 Minutes prior to the performance starting.
*Concessions will be open before the performance.
Build Your Own Package Deal, 10% Off when you purchase tickets to 4 or more shows!
Purchase tickets to 4 or more shows at one time offered in our 2023-24 Season and receive 10% off on all tickets purchased.
Click Here to Build Your Own Package Today!
*Presentations by the Coppell Arts Center's resident companies are excluded from season subscriptions and Flex Ticketing Packages.
We offer a group discount when purchasing 10 or more tickets to a single show. If you would like to purchase 10 or more tickets to this show, please call or visit the Box Office to process your order. Call us at 972-304-7047