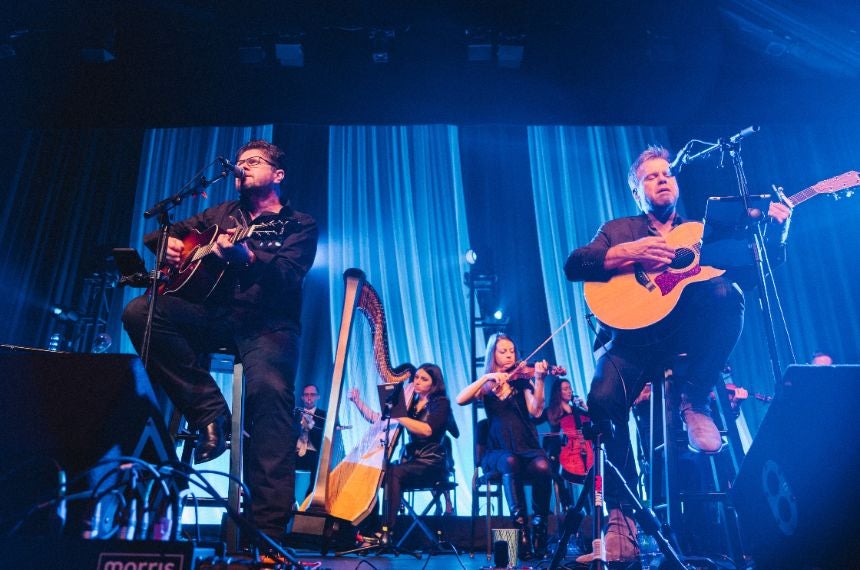 Music City Hit-Makers
Tickets $45, performances April 21st and 22nd at 7:30 pm
Apr
21
-
22
, 2023
Music City Hit-Makers
Tickets $45, performances April 21st and 22nd at 7:30 pm
Date

Apr

21

-

22

, 2023

Venue

Main Hall

Ticket Prices

Tickets $45, performances April 21st and 22nd at 7:30 pm

On Sale

On Sale Now
Event Details
Music City Hit-Makers: From Nashville, with Strings
Friday, April 21st and Saturday, April 22nd at 7:30 pm in the Main Hall
Tickets are $45 *plus fees
The Most Famous People You Never Heard Of!
Music City Hit-Makers are the Nashville songwriters behind the stars that have written hit upon hit for the likes of Carrie Underwood, Kenny Chesney, Chris Stapleton, Tim McGraw and many, many more! You will hear stories behind some of the biggest Nashville hits performed by the songwriters themselves backed by the sublime sound of symphonic strings, piano and upright bass! It's true a one-of-a-kind acoustic music experience!
This show features intimate, acoustic performances of Nashville's most beloved songwriters as they perform the iconic hits for country's biggest pop stars and living legends, all while sharing the unique, entertaining, comical and surprising tales of how each hit got made with each country star, bringing the audience back to the moment they first heard these songs.
The Mr. Cooper Group Lobby Gallery opens 1 Hour prior to the performance starting and the Main Hall doors open 30 Minutes prior to the performance starting.
*Concessions will be open before the performance.
Flex Season Package Deal, 10% Off when you purchase tickets to 4 or more shows!
Purchase tickets to 4 or more shows at one time offered in our 2022-23 Season and receive 10% off on all tickets purchased.
Click Here to Customize Your Flex Package Today!
*Tickets to the Dallas Symphony Orchestra performance and presentations by the Coppell Arts Center's resident companis are excluded from season subscriptions and Flex Ticketing Packages.
We offer a group discount when purchasing 10 or more tickets to a single show. If you would like to purchase 10 or more tickets to this show, please call or visit the Box Office to process your order. Call us at 972-304-7047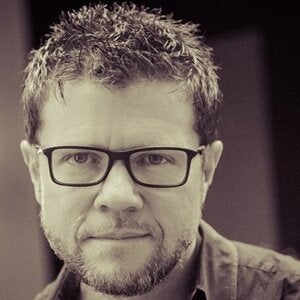 Lee Thomas Miller
Lee has charted 15 years worth of chart singles with, to date, 7 of them reaching #1. These songs have recorded radio plays in excess of 10 million spins.
Most recently he co-wrote the Brother's Osborne single "It Aint My Fault" which reached the top 10 and earned the Brother's a Grammy for their performance as well as the Brother's current top 30 single "Shoot Me Straight".
Lee is a 3 time Grammy award nominee and has won other major industry awards including Song of the Year at the Country Music Association awards (in Nashville) and Academy of Country Music awards (in Las Vegas) as well as Music Row Magazine and Nashville Songwriter's Association International annual awards. He has also won multiple "Songs I Wish I'd Written" awards as voted on and given by the Nashville Songwriter's Association as well as 10 BMI awards.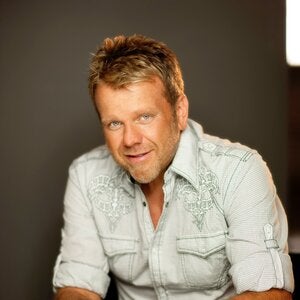 Wendell Mobley
Good chance you've heard Wendell's songs, but if you've not heard him sing and play them, you're missing out! Here are a few … Randy Houser (ASCAP Song Of The Year "How Country Feels"), Rascal Flatts ("Take Me There", "Fast Cars and Freedom", "I Melt", "Banjo", "Changed"), Kenny Chesney
(ACM nominated Song Of the Year "There Goes My Life", ASCAP Song Of the Year "How Forever Feels"), Jason Aldean ("Tattoos On This Town") , Luke Bryan, Keith Urban, Lee Brice, Dustin Lynch, Brantley Gilbert, Joe Nichols, Rodney Atkins, Alabama, Carrie Underwood! He also wrote and sang all those ridiculous Napa Know How commercials. His latest single
"A Little More Summertime" recorded by Jason Aldean is also is latest number one.