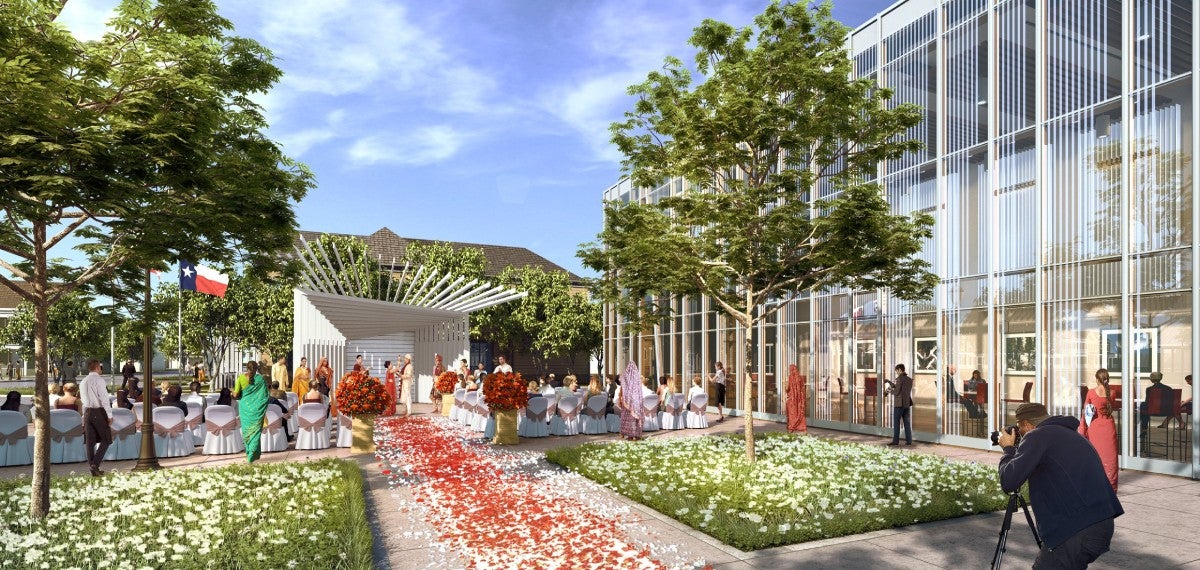 The Grove
505 Travis Street, Coppell, Texas 75019
Performance Plaza and Community Space
The first impression is often regarded as the most important interaction for any given experience. The Grove welcomes patrons to a community plaza with its cascading rows of Chinese pistachio trees and landscaped scenery. The plaza is ideal for live entertainment, featuring an outdoor audio system and performance stage located on the east side of the venue. Whether used as a pre-function space or as the primary area for weddings, concerts, and artist markets, The Grove will serve as the community gathering place to make memories at the Center.
Specifications
Outdoor Plaza dimensions: 165' x 64'
The stage is located on the east end of the plaza.
Sq. Ft. - 10, 560 sq. ft.